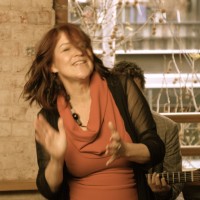 We are so proud of our Lisa, who's about to become Doctor Lisa; her PhD thesis 'The Eternal Pulse: creating with konnakkol and its adaptation into contemporary vocal performance' has been approved in April 2015.
Graduation Ceremony (including the funny hats) follows on May 21st. We will post pictures from the event.
Here's the link to Lisa's PhD thesis, which is now available live via the Monash University Repository: PhD May 2015, Monash University, Melbourne, Australia.  It's all about the use of konnakkol as a creative tool and the creation of The Eternal Pulse music.  It includes links to video examples, live footage, and ethnomusicological fieldwork interviews with Kaaraikkudi Mani, V. Suresh and Lori Cotler.