© Lisa Young. No section may be reproduced without written consent of the author.
The Art of KONNAKOL
Konnakol is an incredible art form of vocal percussion that I've really enjoyed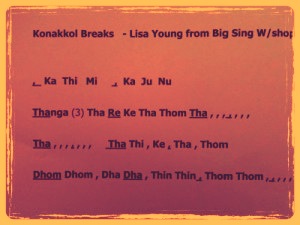 studying in both India and Australia since 1994.  Here's a bit about the tradition and history ofthe rhythmic 'solkattu' language.
For thousands of years at the core of the growth and manifestation of Indian culture, there has been a dedicated and almost scientific approach applied to the development of Indian music.
Learning the Karnatic Tradition
Classical Indian music is predominantly an oral traditional with students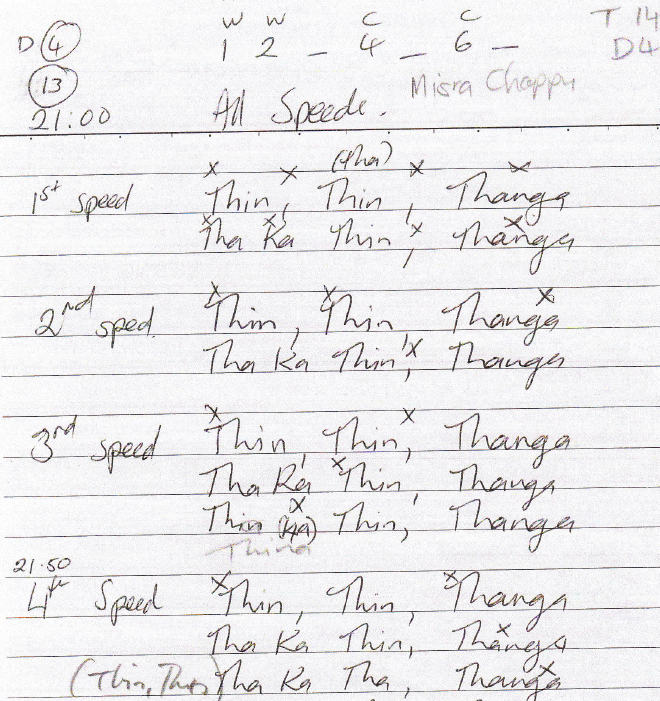 listening,imitating and then committing the syllabus to memory. Students rarely ask questions during lessons, rather they are devoted listeners. In the last 100 years or so, notebooks have been used as a memory aid for students, but they are not used in performance. Today, if students own a recording device they may also record lessons to assist their progress.